Campbell Brenton-Rule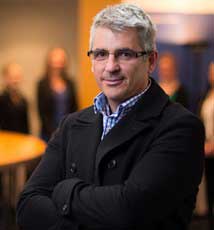 Campbell has been with PKF Carr & Stanton for over 20 years and a director for over half that time. He has a wide range of clients in the commercial and rural sector, and with his love for the land he has a special interest in rural-based businesses.
He believes your business is there to serve you and not the other way around. He sees many business owners "do the doing", but not good at stepping back and looking at the big picture on a strategic level. This involves having a strong team around you to support you with decision making, helping you develop and then execute a plan to achieve your goals and he enjoys being a part of your team and keeping you accountable along the way.
He will help you understand your business, which will help you make the right decisions to unlock your business potential. And most importantly, he speaks your language.
He regularly gets involved in a range of business restructures, asset protection & farm succession projects ensuring a successful outcome along the way. His focus is always ensuring you receive great value for your investment.
Campbell is also a published author in the Tax Guide to Farming Forestry & Fishing.
When he is not working he can be found with a pack on his back exploring New Zealand's back country or diving off our vast coastline... and if the weather is good, his wife and two kids don't mind it either!