Joanna Ladd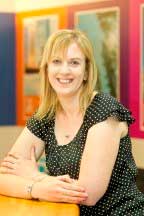 Joanna joined our firm in 2009, bringing with her a wealth of knowledge in taxation and business planning.
As the manager of Campbell's team, and a chartered accountant for over ten years, Joanna takes particular pride in the relationships she has built over time with her clients. Understanding her clients' goals allows for proactive and timely business advice.
When Joanna has free time she enjoys movies, being walked by her pets and socialising with friends and family.