CLIENT SUCCESS STORY: Mitzi & Twinn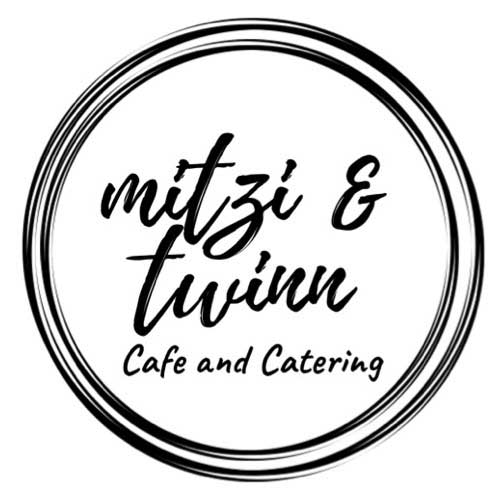 It's always pleasing for us to see start-up businesses doing well, overcoming obstacles and forging ahead, and this could not be more so in the uncertain year that has been 2020.
In 2017 Harriet Twinn and Melissa Rutherfurd had both been working in the catering business and were keen to work for themselves. They knew each other from school, had worked together on occasion and both shared an extended friend circle. After some discussions between the two, it became obvious that they shared similar business goals, so Mitzi and Twinn catering was born.
Initially they offered grazing tables only as they juggled their work commitments with busy, young families. They both have a passion for catering, sourcing and using local, fresh produce, creating recipes and they take pride in making as much as they can for their platters.
In 2018 they opened their café in Heretaunga Street East, which affords them a larger commercial kitchen for their catering, great advertising and good walk in traffic. Lunch customers also often enquire about catering for events.
Fast forward to 2020, pre Covid-19, and as with any start up business they started to encounter challenges – their business was growing quickly, they had additional overheads, and in hindsight, both Harriet and Melissa had probably taken on too much by themselves.
Then Covid-19 lockdown hit, and the café and events business stopped. Whilst this might have been a disaster for some, Harriet now recognises that it gave them some precious time with their families, provided a chance to re-set and revisit the purpose of their business. Thankfully all the bookings they had scheduled during this period were postponed, rather than cancelled.
Coming out of the Covid-19 lockdown some considered changes were implemented - the café was remodelled to allow for one person to run it and the kitchen was extended to provide additional space for the catering side of their business. Mother's Day provided an opportunity for contactless deliveries and their fabulous packages sold out quickly. Then Level 2 saw a real buzz in activity as customers were back and conscious about spending locally.
Whilst Melissa and Harriet's focus is primarily on creating delicious, high quality catering, they recognise that they both have other complimentary skills and strengths that help ensure the partnership works well. Melissa is great with social media and designing recipes, whilst Harriet is the 'numbers' person in terms of contracts, ingredient quantities and scaling etc.
They are quick to acknowledge the financial support that they have had from the Government, Regional Business Partner Network and the Hastings City Business Association. They also appreciate the relationship they have with Aaron at PKF Carr & Stanton as he offers valuable financial business advice.
The future is looking bright for Mitzi & Twinn. They now provide catering for private functions at Brookfields Winery and have just started offering a platters-based lunch menu there Wednesday through Saturday. This is an exciting venture as it fits well with their catering concepts and they are really enjoying working alongside the Brookfields' team who share similar ideas.
As well as the catering work at Brookfields, Mitzi & Twinn are also providing some school lunches under the Government's healthy lunches programme. This is a great way to support the local community and ensures that children (who may not otherwise) have access to healthy lunches. It also provides Mitzi & Twinn with regular income during the year as the school year fits well either side of summer and the week-day timing compliments their catering commitments perfectly.
Looking forward to the summer months, Harriet and Melissa will be super busy, as they are almost at full capacity with events already booked. They're keen to continue doing what they do well and are pleased that their business name is becoming more widely recognised. However, one downside to their business success is that they miss working together when they are catering multiple functions at once.
Although the business has seen some particularly tough financial times, Melissa and Harriet have always kept faith that it would work out. Their mindset has always been about "how can we", and they've put many hours into the business, they're open minded to opportunities, clear about their purpose and they really enjoy what they do. Their greatest achievement so far is getting to where they are now.
It's incredible to see how this business has grown and diversified over the course of a couple of years, whilst staying faithful to their purpose. We really enjoy working with Harriet and Melissa, their food is delicious, and we're excited for their future.
See more Latest News items