2020 Greetings from the PKF Carr & Stanton Team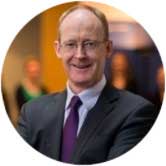 No doubt your Christmas break is now a distant memory, but we hope you got some time to spend with family and friends, to rest and to recharge, ready to attack 2020 and make it something truly special.
General feedback from our clients is that 2019 was a positive year, some good growth, with a number of successes to celebrate and 2020 is being greeted with enthusiasm, albeit with the challenges of a global virus.
Its been a good year for PKF Carr & Stanton also, and we welcomed a number of new clients to the firm. We look forward to being a partner in your business and helping to achieve your plans and goals.
If you had a part in referring new clients to us, we sincerely say thank you. We do our absolute best to exceed the level of service and standards you expect from us. So, if you have friends or business contacts that you believe may benefit from these same service standards, please do not hesitate to mention our name, or let us know and we can make contact to see if we can help.
We're really looking forward to another awesome year!
As we now race towards the end of this financial year for most, you'll be looking over your profit and loss statement and balance sheet. Do you know what to look for if you need to make some critical business decisions? At PKF Carr & Stanton we work with business owners to understand their business and how their business is performing. We are passionate about this so if you would like some help with planning and driving the future of your business please get in touch.
See more Latest News items