Tremains Triathlon & PKF Carr & Stanton Partnership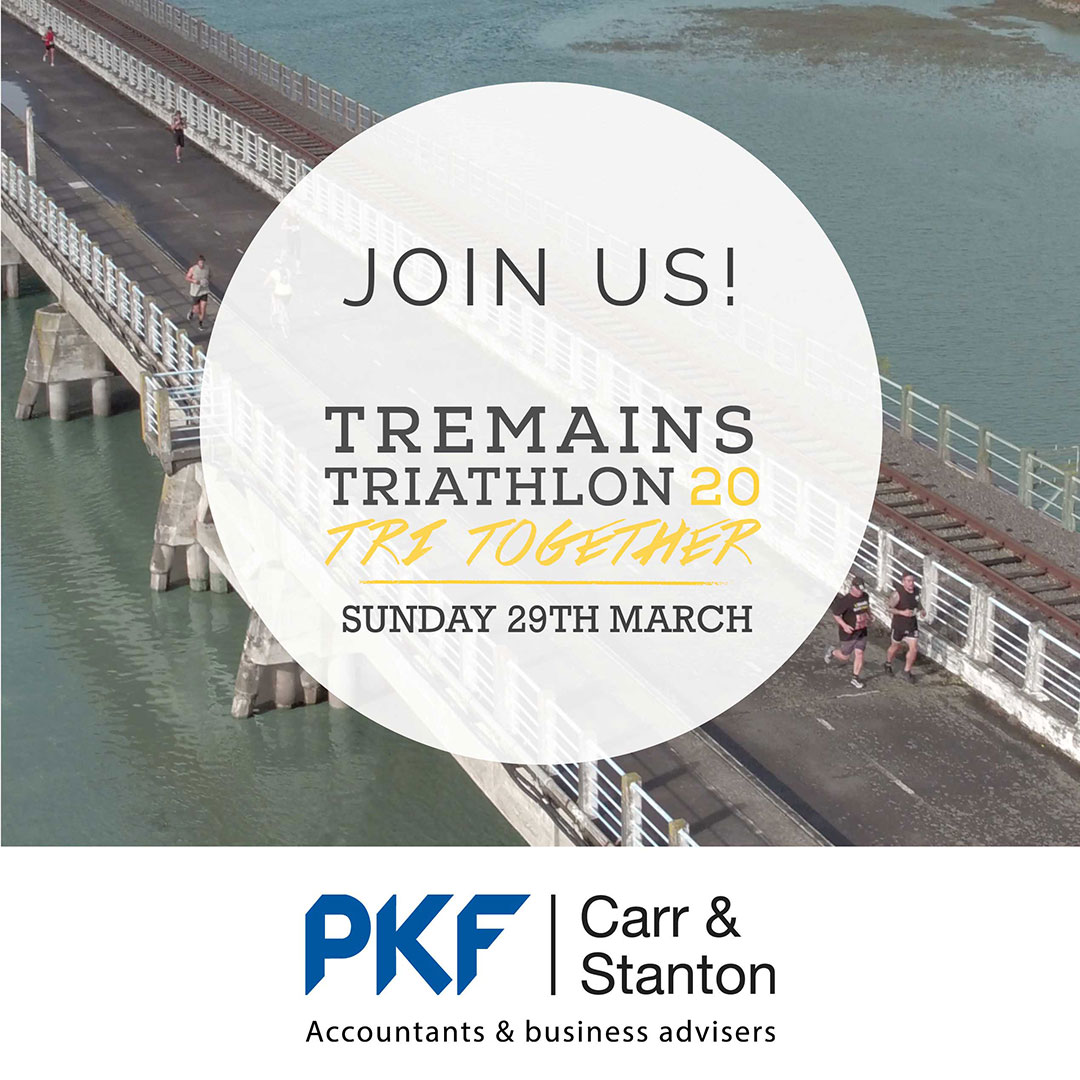 Tremains Triathlon – 29 March 2020
We all know of the health benefits of exercise – stronger muscles and bones, a healthy weight, less stress and anxiety, more positive feelings, increased energy etc - the list goes on.
At its simplest level "exercise can make you feel happy" and there's scientific proof on this.
Whilst this all sounds simple, often exercise is the first thing to go when we get busy.
What if we gave you a reason and goal to maintain your exercise regime over the coming weeks?
We are pleased to announce that we have partnered with Tremains to be a principal leg sponsor of the Tremains Triathlon for the next 3 years.
This community event aligns nicely with our values around "work/life balance" and "fun" as we encourage our team to look after their wellbeing. The team here are getting behind this triathlon and we are looking forward to a fun day out.
We're now throwing out the challenge to clients, to team up with us and be part of this event.
As "extra" encouragement we'll:
Pay your entry fee, for a team
Pre event training guides
Register your team
Be part of "PKF base camp" on the day
Feed & water you on the day
Provide much deserved post-match celebratory drinks
Social media exposure
And more……
It's a team of 3 – for a swim or kayak or paddleboard leg, a cycle and a run leg. Full event details can be found at 2020 Tremains Tri
This is a FUN event as we're not "Olympic athletes" and there's still plenty of time for a bit of training!
If you don't have a team of 3, we're happy to include people from your organisation in one of our teams.
Entries close on 24th March.
So, come join us and let's have some fun – get in touch on 06 876 8124 or admin@pkfcs.co.nz
See more Latest News items