Michael Jackson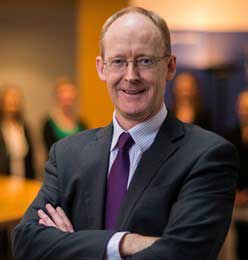 Michael joined the firm in 1987 and became a director in 1999.
He is a member of CAANZ and a chartered member of the Institute of Directors providing assistance with corporate governance.
Michael has a special interest in the supermarket sector and advises a wide range of businesses from agriculture and horticulture to manufacturing and service firms.
Michael has been involved with a number of complex offshore transactions and played a key role in successful client outcomes.
Michael is a Trustee of the Hawke's Bay Rescue Helicopter Trust and gives back to the community through his involvement in a number of other community organisations.
He is married to Jo and has two daughters, with the family keen on most watersports and snow skiing.