Lynette Jackson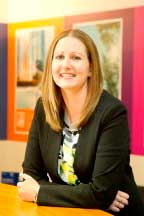 Lynette joined our firm in 2001 and became Michael's Manager in 2007.
As a chartered accountant, Lynette's experience has brought a practical approach to business planning and development.
Lynette has been involved in a number of large client projects involving due diligence, valuation and the sale of businesses.
Outside of work Lynette is formidable on the netball court. She also enjoys the outdoors and socialising with friends and family.